CERAMIC FIBER INSULATION BLANKET IN KENYA
Ceramic fiber is the most effective thermal insulation material with very low thermal mass in Kenya, that does not retain heat, low thermal conductivity and high thermal shock resistance making it an extremely effective thermal insulation material. In insulating industrial areas with high temperatures, ceramic fiber is the best choice. The product is lightweight and easy to cut making it easy to transport and fix in the intended areas.
Insulation World Kenya Limited is the leading supplier of Ceramic fiber insulation products in Kenya today. Other ceramic fiber insulation materials range from ceramic fiber blankets, ceramic fiber cloth, ceramic fiber tapes/ asbestos tape, ceramic fibers boards and ceramic fiber ropes. Call us  on Tel: +254 722 401 175 or info@insulationworldkenya.co.ke
These ceramic fiber products are excellent in industrial insulation as they are able to withstands temperatures of up to 1260°C.
Features of Ceramic Fiber Insulation Materials
Very low heat storage
Resistance to chemical attacks
High thermal shock resistance
Low thermal conductivity
Low weight
Low high temperature gas velocity
Resistant to water, oil spillage and chemical attack
Easy to cut
Best thermal insulation properties
Ceramic fiber blanket is perfect for situations with direct exposure to flames. With regards to manufacturing operations, this form is commonly used in the power, metallurgy and petrochemical industries.
Ceramic fiber blanket is the best choice in oven insulation in Kenya.  Being very flexible and easy to cut, ceramic fiber blanket is easily molded around the various shapes of the ovens. The cuttings can be done with a blade or scissors.
When insulating pizza ovens or other ovens, the most recommended thickness is 50mm. this thickness is to be covered with a layer of perlite on top to protect the ceramic fiber blanket from weather and to give it more life. The combination is the most effective as one heat the oven up to 800°C and the outside of it will be just mildly warm.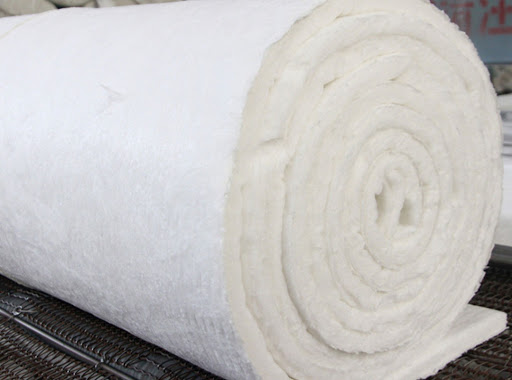 As a rope, ceramic fiber is used for support or to attach various heat resistant structures. They can be used as winding for high-temperature pipes, expansion joints as well as heated steel junctions.
In kenya and east African region, ceramic fiber rope is used in boilers, kiln doors and other applications.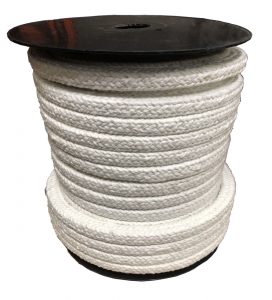 Ceramic fiber tapes is a narrow-woven fabric manufactured from high temperature alumina-silicate based ceramic fiber reinforced with high temperature fiberglass. The product is white and odorless, suitable for high temperature applications up to 1260°c.
Ceramic fiber tape in Nairobi Kenya is commonly used in lagging for boilers and pipe lines and in thermal insulation of steam pipes and other high temperature industrial applications, industrial chimneys, gaskets and cable insulation.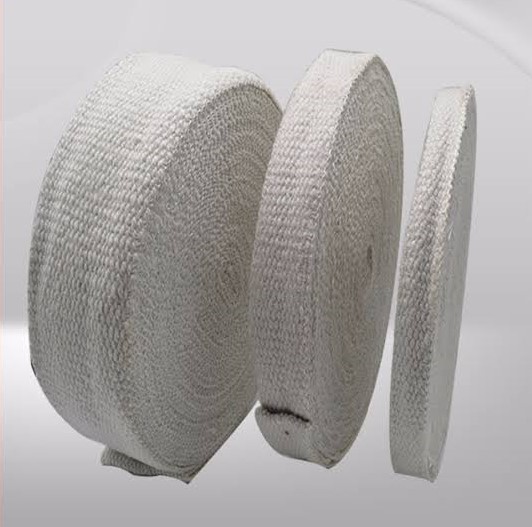 Ceramic fiber boards are manufactured through a wet forming process using alumina- silica fibers and binders. The boards provide a rigid solution for ceramic fiber insulation.
Ceramic fiber boards are best used in:
Combustion chamber liners, boilers and heaters,
Back-up insulation for brick and monolithic refractories,
Transfer of molten aluminum and other non-ferrous metals,
Barrier against flame or heat, Hot face layer for high velocity or abrasive furnace atmosphere Insulating support to brick and castable,
Furnace hot face lining, Industrial heat process equipment insulation,
Pouring forms for castable,
Refractory lining for industrial furnace walls, roofs, doors, and stacks,
Well suited for applications experiencing vibration, mechanical stress, and strong erosive forces,
High temperature gasket and seals, Flue & chimney linings in furnaces or kilns,
Molten metal trough covers,
Expansion joints, Industrial heat shields and thermal barriers,
Industrial combustion chamber construction,
Infra-red element supports, Board over blanket hot face lining,
Full thickness refractory lining and High temperature boiler wall insulation.